Petite Chérie asked for a skirt. She went through my Ottobre magazines and picked this ruffled skit pattern.
A classic,  easy to sew and that little girls love.
Pattern
This ruffled skirt is #36 "No U turn" from the Ottobre "Spring" 1-2012 magazine : elasticated waist, with two panels finished by bias binding that are gathered to the waist band.
[one_half]
[/one_half]
[one_half_last]
[/one_half_last]
Sewn in size 134 (that's the height of the child) for Petite Chérie who's going on 9 years old.
Fabric

A patchworked and embroidered denim  purchased a few years ago in a local fabric store. I had a scrap left, that was just enough to make the skirt, yay!
I used a black satin bias binding to finish the lower edges.
Conclusion et pics
Voilà, not much more to add, this skirt is really easy, provided you don't have a chronic aversion to gathers. My DD loves it and a second one is already done, I didn't have the time to take pics of the second one… Wednesday probably. I prefer the 2nd version actually.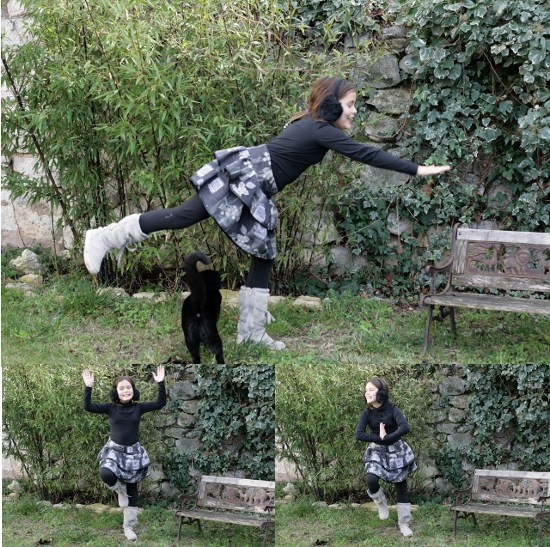 Related posts: