This is a fast and easy summer dress I've made for my 7 years old (at the time) daughter.
She always wants to wear my sarongs on the beach but always complains that they don't stay put, that she can't tie a good knot, etc…
So I imagined this fast and easy dress which is made with two layers of cotton which are gathered together at the top with an elastic. Really fast and easy.
She loves to wear this sarong style dress and not only at the beach !
Edited 17/09/2012 : She started out growing the dress (in length) so she now wears it as a tunic.
For this dress
I've used a white cotton voile as the under layer and a "pear" Japanese printed cotton by Kokka, as the top layer.
Then I thought that something was missing at the center front to remind of the knot in a sarong. I dug in my stash and added a little white lace piece and a blue button to echo the color of the print.
I have a second dress which is almost finished, I shall show it to you soon.
My @# for this project
Yep I do a lot of these careless mistakes, and this one was really really stupid !
Of course, I washed my fabric before starting cutting…. And with these fabrics was the one for the second dress which is a deep fushia… Yes, you got it, the printed "pear" cotton which is suppose to have a white background now has a pink tint ! I told you this one was stupid !
Tutorial
The tutorial for this easy and fast strapless "sarong" dress can be find HERE. 
Pictures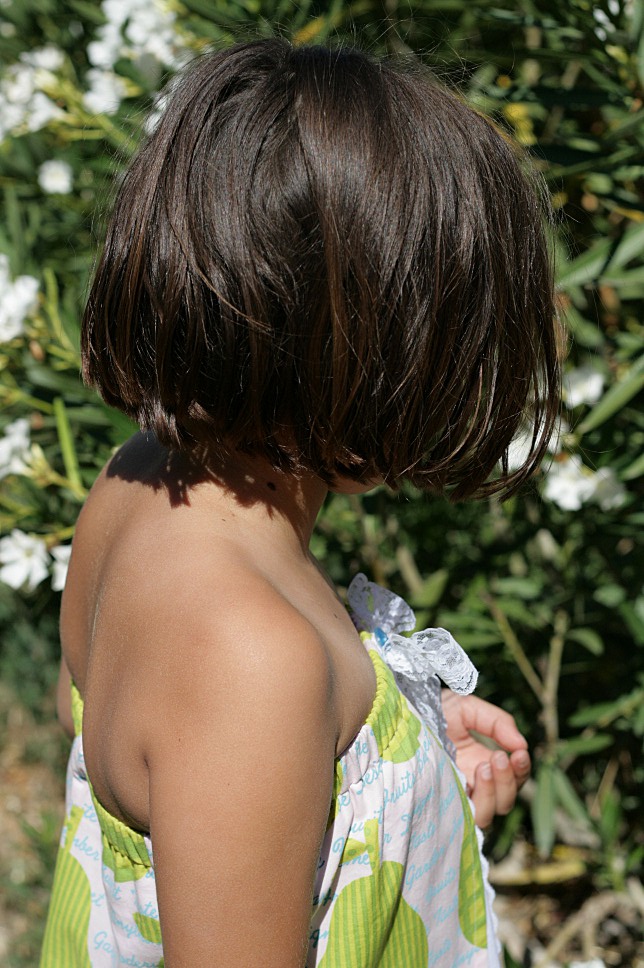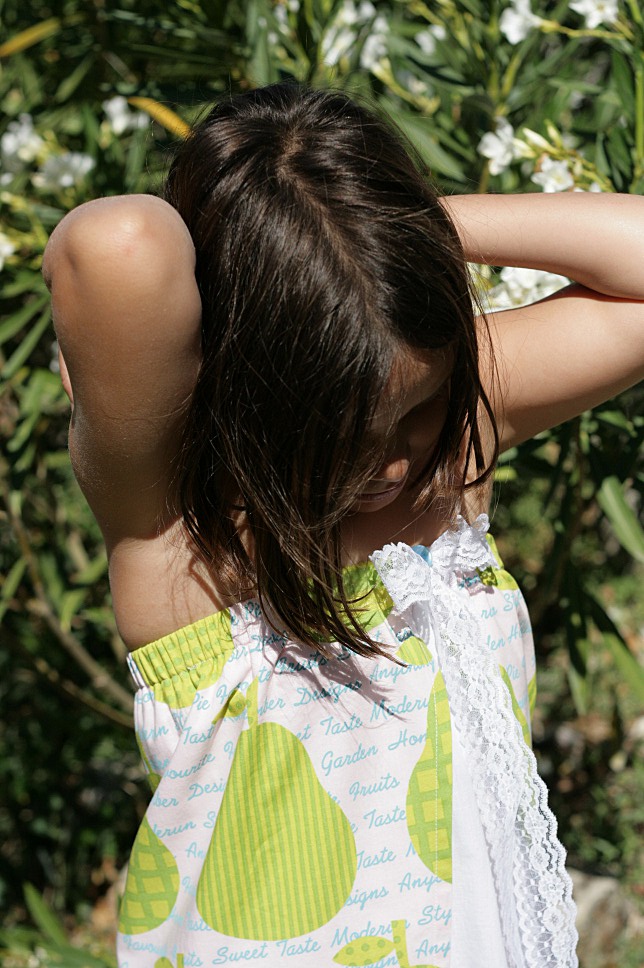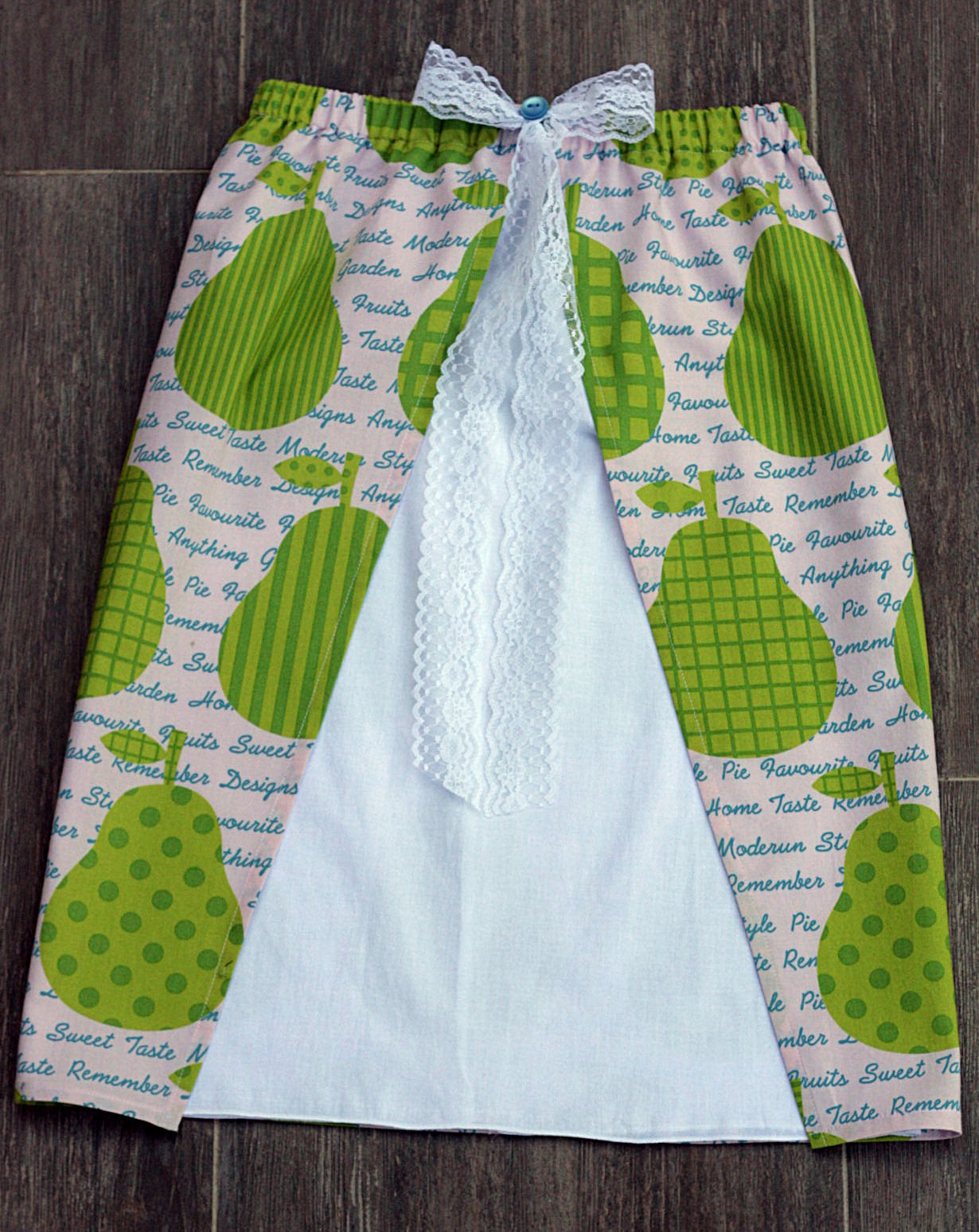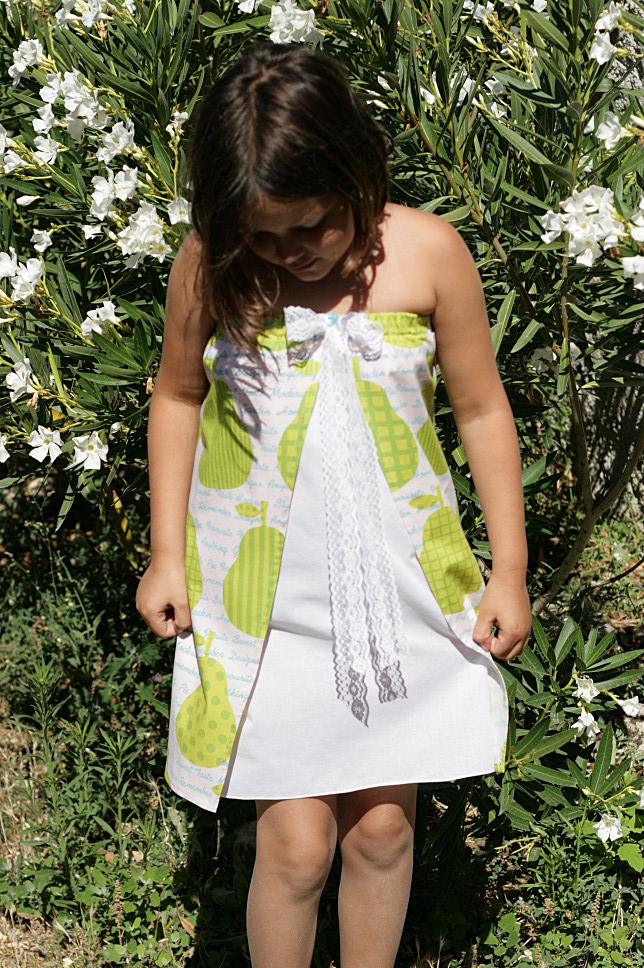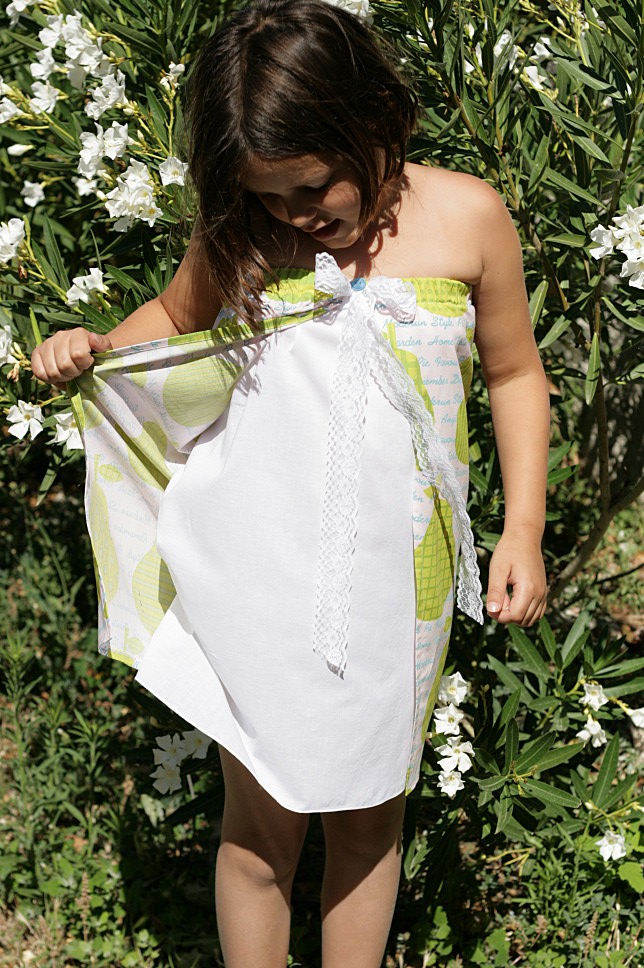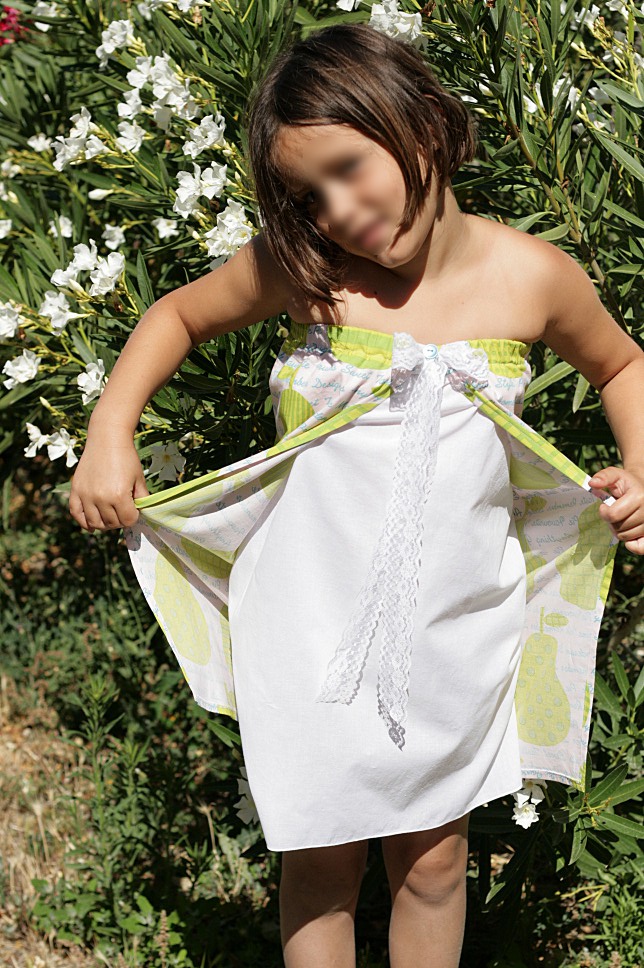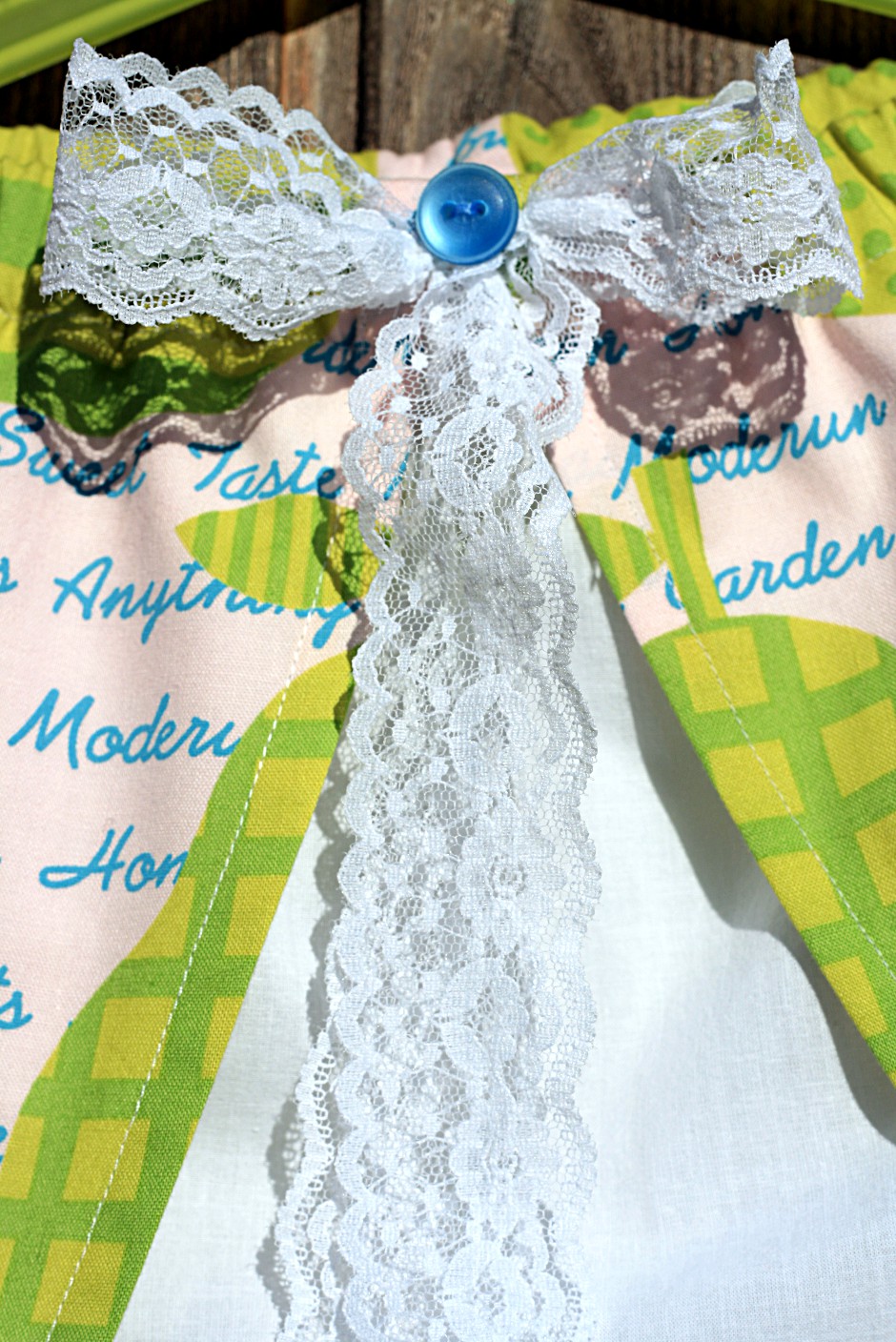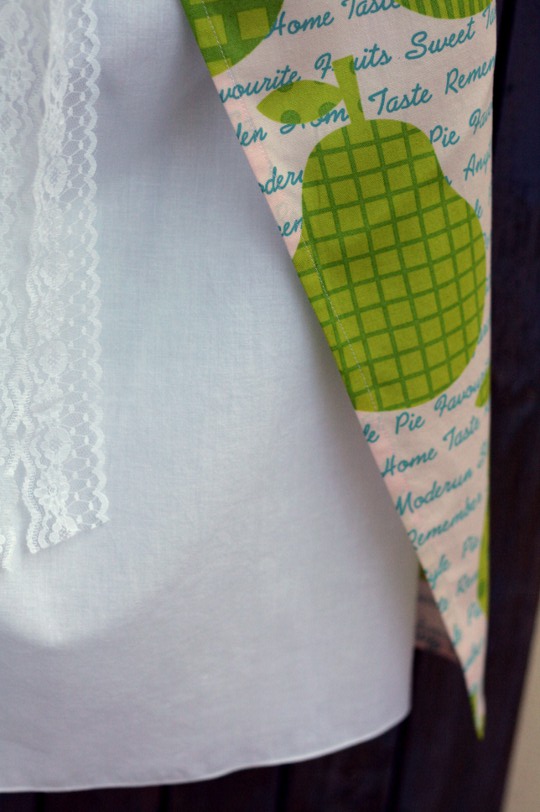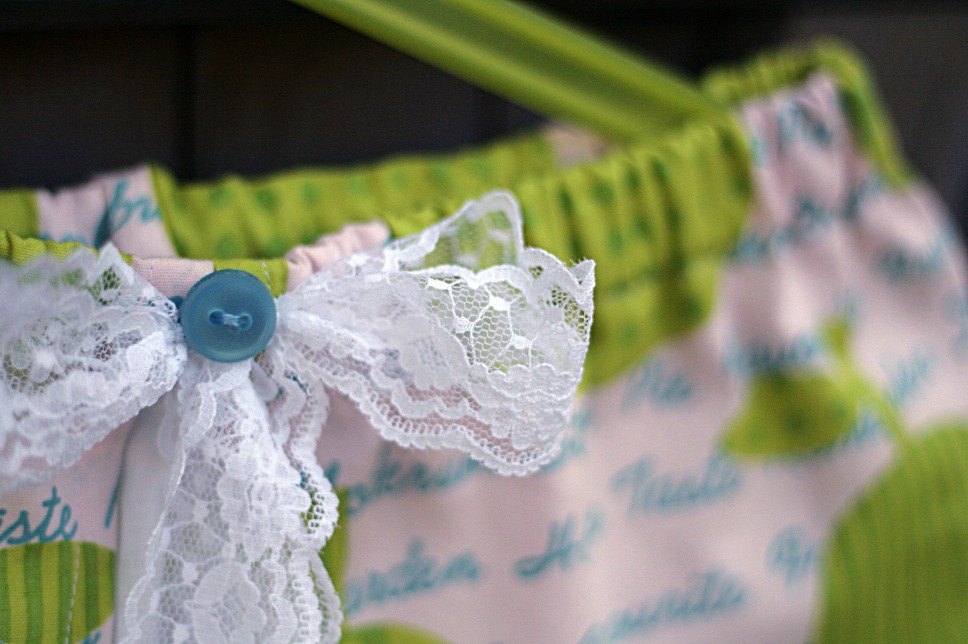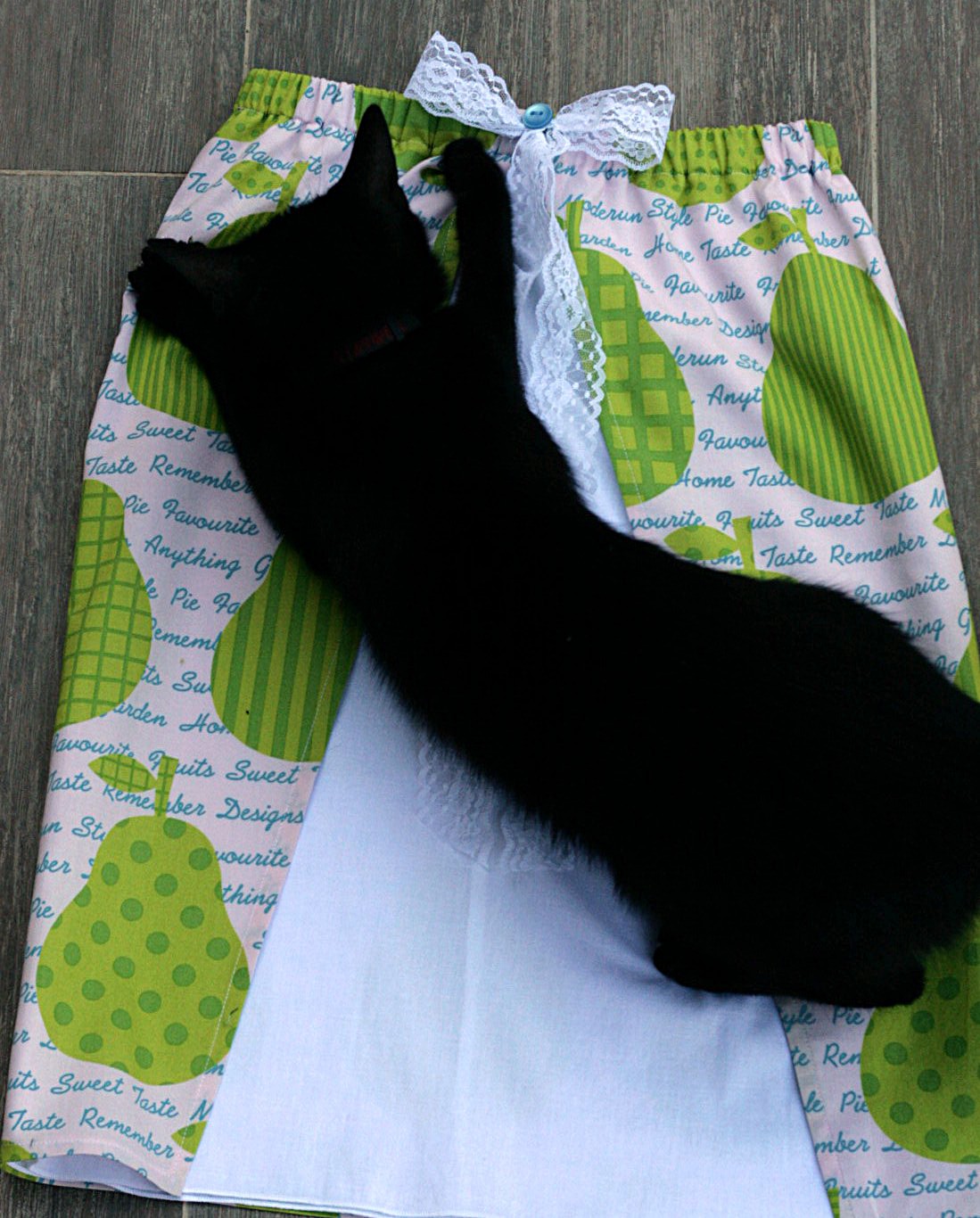 Related posts: